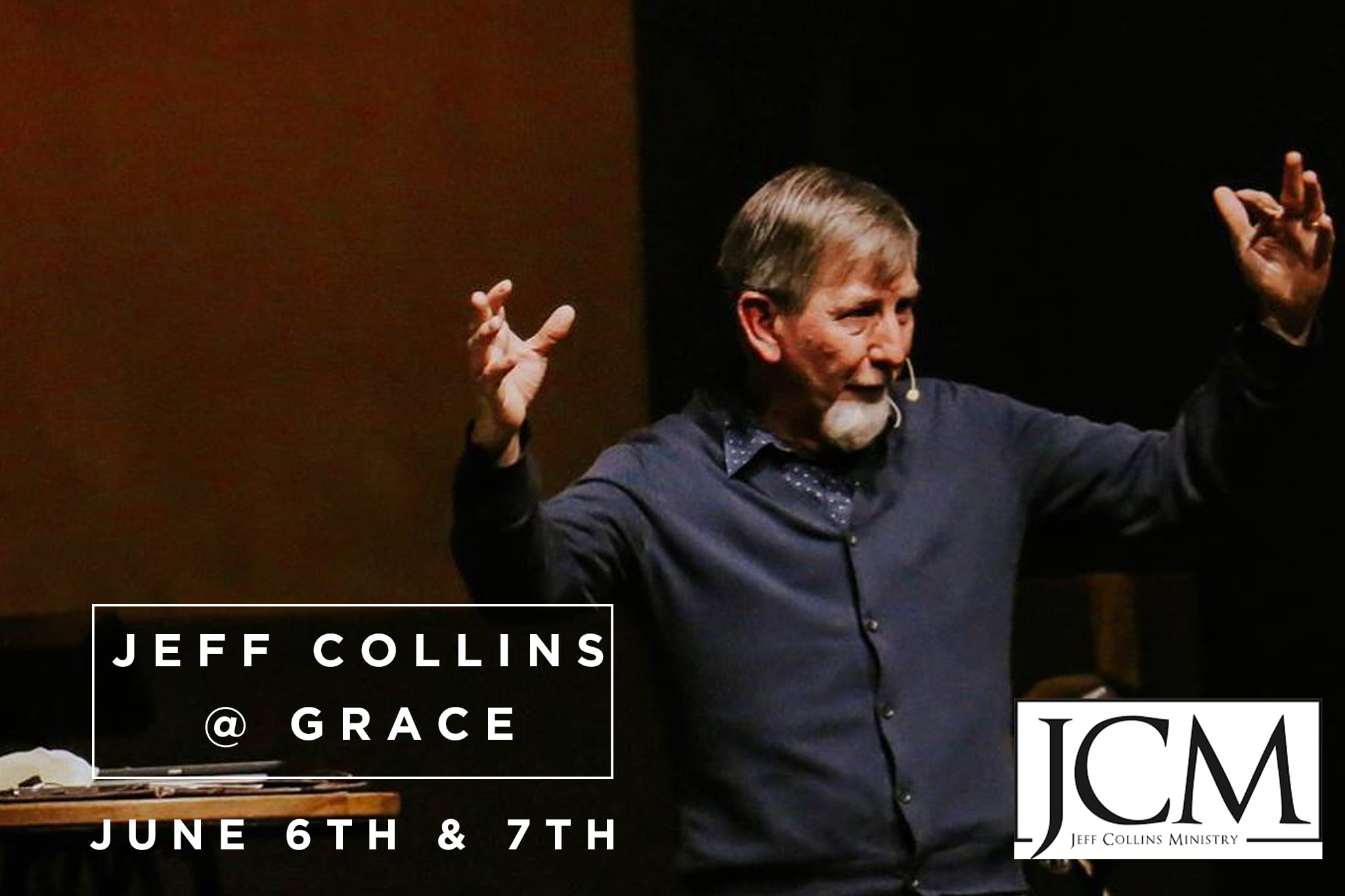 Jeff Collins at Grace
Saturday, June 6th at 6pm
Sunday, June 7th at 9am & 11am
Our long time friend and overseer of Grace will be with us the first weekend in June. Jeff Collins is a favorite at Grace with his amazing stories of God's grace and love.
We are planning on having the services outside on the lawn so please bring lawn chairs or blankets and enjoy the service. There will also be an option to park and stay in your vehicle if you would prefer. These services will also be available online.
We want to see Lives Healed, that they would find this freedom through the saving, healing and delivering power of Christ.
Church doesn't have to be intimidating. We're not perfect and we know you aren't either. Come as you are and join us as we worship God together.
We believe we are planted in a place where we can see Communities Changed, advancing the Love of God through serving and giving to those who live around us.
Address
Grace - Sundays 9am & 11am
4305 19th Ave
Kearney, NE 68845