July 2019

We believe God has put leadership potential inside of every person, and if you're in a place where you want to learn more about how you can grow and develop in your personal leadership, then come to Step Three of our monthly Grace Growth Track on Sunday. The Growth Track takes place every month, over four consecutive weeks, and the next week at Step Three, we'll unpack some practical tools that will help you grow into the person God created…
Find out more »
August 2019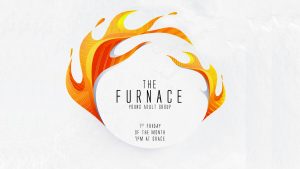 Sam Volker is leading a new young adult (college age-35 years) group on the 1st Friday of the montht. This group's passion is to help ignite the flame for Jesus and keep it burning. Contact Sam at 308-293-1943 if you have any questions.
Find out more »

If you're new to Grace or want to learn more about who we are as a church, then we invite you to join us this Sunday for Step One of the Grace Growth Track. The monthly Growth Track is made up of four consecutive weekly experiences designed to help you grow in your relationship with God, connect to the church, and reach your full potential. At Step One, you'll hear some the ins and outs of our church, learn details…
Find out more »
Oasis is simply a gathering of ministry leaders meeting for spiritual refreshing, encouragement, and fellowship.
Find out more »

We believe that God gave every one of us unique gifts and talents to fulfill the specific purpose He created us for, and if you want to learn more about the gifts He's given you, make plans to join us Sunday for Step Two of the Grace Growth Track.  The Growth Track is our monthly, four-step process that is designed to help you take next steps in your relationship with God and reach your full potential.  At the second step…
Find out more »
November 2019
July 2020
+ Export Events